IPP Intellectual Property Partners, based in Gland in the Geneva lake area, Switzerland, brings together experienced professionals under its banner to advise and assist our customers regarding the development, the protection and the valorization of their innovations, in fields as varied as chemistry, physics, "medtech", mechanics, watchmaking, biotechnology, biology molecular, pharmaceutical and food industry, nutrition or cosmetic industry, electronics, telecommunication and software.

A full service Intellectual Property and Technology Transfer boutique law firm in Paris and Geneva, Cabinet Carrel provides creative legal services for the development, the protection and the transfer of your innovations with a strong focus on Life Sciences.

Florenus AG with headquarters in Berlin promotes and markets technologies and develops marketable business models for them. In addition, Florenus offers comprehensive technology management services to owners of technologies such as companies, banks, scientists and inventors, with the clear aim of creating added value for all customers. At the same time Florenus looks for and identifies appropriate technologies for companies and thus enhances their competitiveness. Florenus converts ideas and technologies into valuable innovations which will shape our everyday life and society of tomorrow.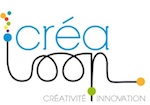 Crealoop based in Paris aims at promoting creativity and innovation within companies via powerful tools and a complete process from the ideas generation to a concrete action plan based on human being. The activities of Crealoop are organized in three main areas: strategy, innovation and team building.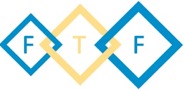 Frédéric TISSOT-FAVRE law firm – IP Licensing/Transactional Attorney, LLM in Intellectual Property and Technology Law Washington University in St. Louis – School of Law, USA, St. Louis, MO– Post Graduate Degrees in business law:Diplôme de Juriste Conseil d'Entreprise (D.J.C.E)
 Frédéric TISSOT-FAVRE's transactional practice is focused on reviewing, drafting, and negotiating IP contracts in particular Technology transfer in Life Sciences (Medtech, Biotech, Pharma), High Tech, IT domains. Frédéric TISSOT-FAVRE counsels also its clients on the best management of their IP portfolio to optimize the protection and value of technological innovation, to create and to implement IP strategies to enable his clients to reach their business objectives.