Head of Life Sciences IP Analytics
Principal consultant, Life Sciences and Biotechnology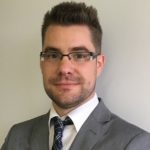 Fabien Palazzoli, PhD, joined IPStudies in July 2013 to develop the Life Sciences patent analytics services offering. After an experience as Contract Officer for the Orleans-based unit of France's largest public research organization CNRS, Fabien Palazzoli was in charge from 2007 to 2011 with a number of patent landscapes for R&D projects as part of his PhD research at the Genetics-Immunotherapy-Chemistry-Cancer lab from CNRS in Tours (France). From 2011 to 2013, he worked as IP analyst and account manager for FIST SA, the technology transfer office from CNRS, and notably analyzed the global IP landscapes of iPS cells and vaccines and the positioning of the CNRS patent portfolios in various domains. In that occupation, he was also in charge with managing several patent analyses for biotech and pharma companies.
Fabien Palazzoli has expertise in the fields of genome engineering, gene and cell therapies, and bioproduction. He is trained on a number of professional patent databases, analytical search and statistical mapping tools including Questel/Orbit, Patbase and Intellixir, and various patent offices registers.
Fabien Palazzoli holds a double MsC in Biotechnology and Law from University of Tours (2007) and a PhD in Life Sciences from University of Tours (Exploitation of patent information in a public research laboratory: identification of technological niches in bioproduction and gene therapy, 2011) .
Fabien Palazzoli is the author/co-author of 19 scientific and technical publications/communications, one internation patent application, as well as two book chapters. His pioneering PhD work in establishing a patent landscape to position the pharmaceutical bioproduction of chromatin control elements was published in Nature Biotechnology in 2011, raising interest from major academic and industrial players in the field. Since 2014, in parallel with conducting exclusive patent analytics studies for a diversity of biotech firms in France and Switzerland, Fabien Palazzoli has also been leading the independent IPStudies CRISPR patent analytics offering, which is regularly quoted in major scientific medias. Fabien Palazzoli also contributed to the analysis of the value of IP and patents in phage therapeutics commercialization as published in "Bacterial Viruses: Exploitation for Biocontrol and Therapeutics", Caister Academic Press, June 2020.
Fabien Palazzoli currently lives in Lausanne, Switzerland with his family.